At CodePix Labs, we take pride in our dynamic portfolio that reflects our commitment to excellence in WordPress solutions. With a blend of creativity, expertise, and innovation, we've crafted a diverse range of projects that redefine digital experiences.From sleek corporate websites to captivating e-commerce platforms, our portfolio showcases our prowess in WordPress design, development, and optimization. We've collaborated with businesses of all sizes, across industries, to deliver tailored solutions that engage audiences, drive conversions, and achieve remarkable online success.Our portfolio is a testament to our ability to transform ideas into pixel-perfect reality. Explore our showcased projects below to witness how we've empowered our clients with user-centric designs, seamless functionality, and impeccable performance.Every project is a reflection of our dedication to turning visions into impactful digital solutions. Join our growing list of satisfied clients and let us bring your WordPress dreams to life.
Some of our recent works
Erin Lives Whole
Scope of work encompassed intricate theme customization tailored to the client's unique brand identity. We delved into refining the WooCommerce checkout and shop functionalities, meticulously crafting a seamless shopping experience that aligns with the client's vision. Through skillful theme customization and targeted WooCommerce enhancements, we've elevated their online presence and optimized user engagement at every step of the shopping journey.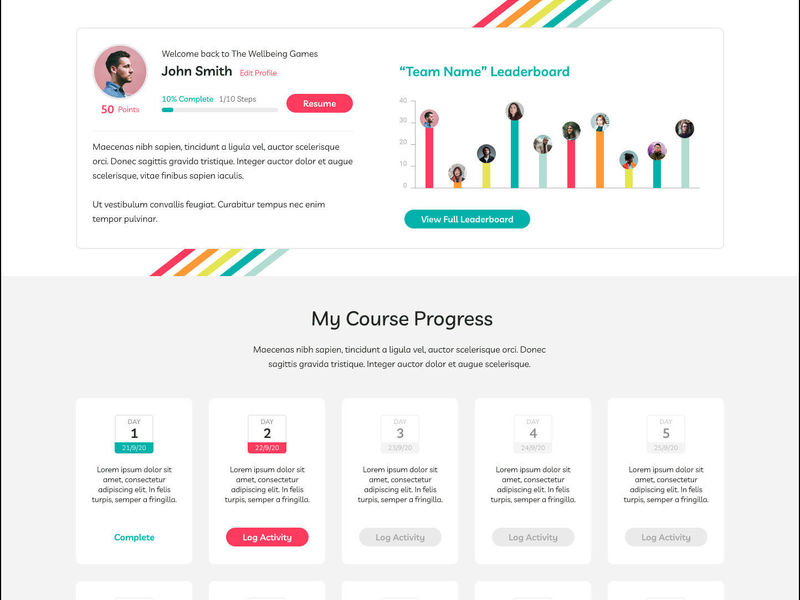 The Well Being Games
The scope including fine-tuning the LearnDash platform to meet specific needs. Our expertise shone as we delved into customizing features, developing plugins, and optimizing quizzes. The real highlight? We harnessed the power of interactive graphs to visualize course progress, catering to both individual learners and teams. This endeavor showcases our commitment to elevating e-learning experiences through strategic enhancements and innovative solutions.
Footy Hammer
An auction site based on Woo, We fine-tune auction prices on both cart and shop pages. Plus, we added our magic touch with some theme customizations to tie it all up neatly. The result? A seamless e-commerce experience that's tailored to perfection, ensuring smooth functionality and a polished appearance.
Christian Stockert
Full site built project, where we engaged in thorough theme customizations to meet specific requirements. Additionally, we extended our expertise to enhance the functionality of WooCommerce, focusing on order pages, sample orders, and optimizing the My Account and Cart pages. Our approach aimed to ensure a seamless and tailored experience for users, showcasing our commitment to delivering refined solutions that cater to unique needs.
Markers and Minions
In this particular project, our focus was on giving a website a complete makeover. We dug in and revamped its appearance to make it more visually appealing and user-friendly. Not stopping there, we went under the hood and rebuilt essential components, ensuring everything runs seamlessly.In addition, we fine-tuned the website's search functionality, making it easier for visitors to find what they're looking for. By optimizing the search experience, we aimed to enhance user satisfaction and engagement.Moreover, our efforts extended to improving the website's overall performance. We fine-tuned its speed and efficiency, resulting in quicker load times and smoother navigation.
Doyle Wealth
In this project, we made a website work faster and gave the "team" section a whole new look. We focused on making things run smoothly and making the team part look great. Our aim is always to create websites that work well and look awesome, and this project is a prime example of that. By improving performance and redesigning the team module, we ensured a seamless user experience while adding a fresh touch to the website's overall appeal. At our core, we're dedicated to crafting digital solutions that impress and deliver results.